---
Special shapes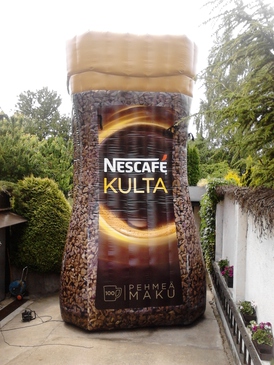 Special shapes are ideal for promoting specific products. We create a giant copies of bottles, cans, cosmetics and other goods that have same color and shape like the originals.
Do you want to inflate your company logo or mascot? Do you need inflatable phone or a giraffe?
We manage to produce almost anything you can think of - be inspired in the references.
Therefore, special shapes have no pricelist - we can´t know your ideas in advance.
We give you price promptly - it depends on the complexity, size and design.
We will prepare free 3D visualization for you and modify it until you are completely satisfied. Finished inflatable will be delivered to your door within 4 weeks.