---
Inflatable costumes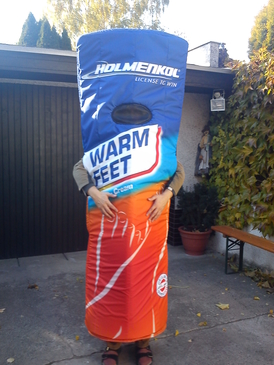 Inflatable costumes (walkers) are very impressive. They are produced from durable materials, which can be printed with any design. The principle is simple: the battery powers the small fan, which performs air inside of the costume and holding its shape.
Costumes are supplied with 2 batteries and charger.
They are ideal for distributing promo flyers or advertising samples.